HP Women's Impact Network: Future of Fashion
December 7, 2022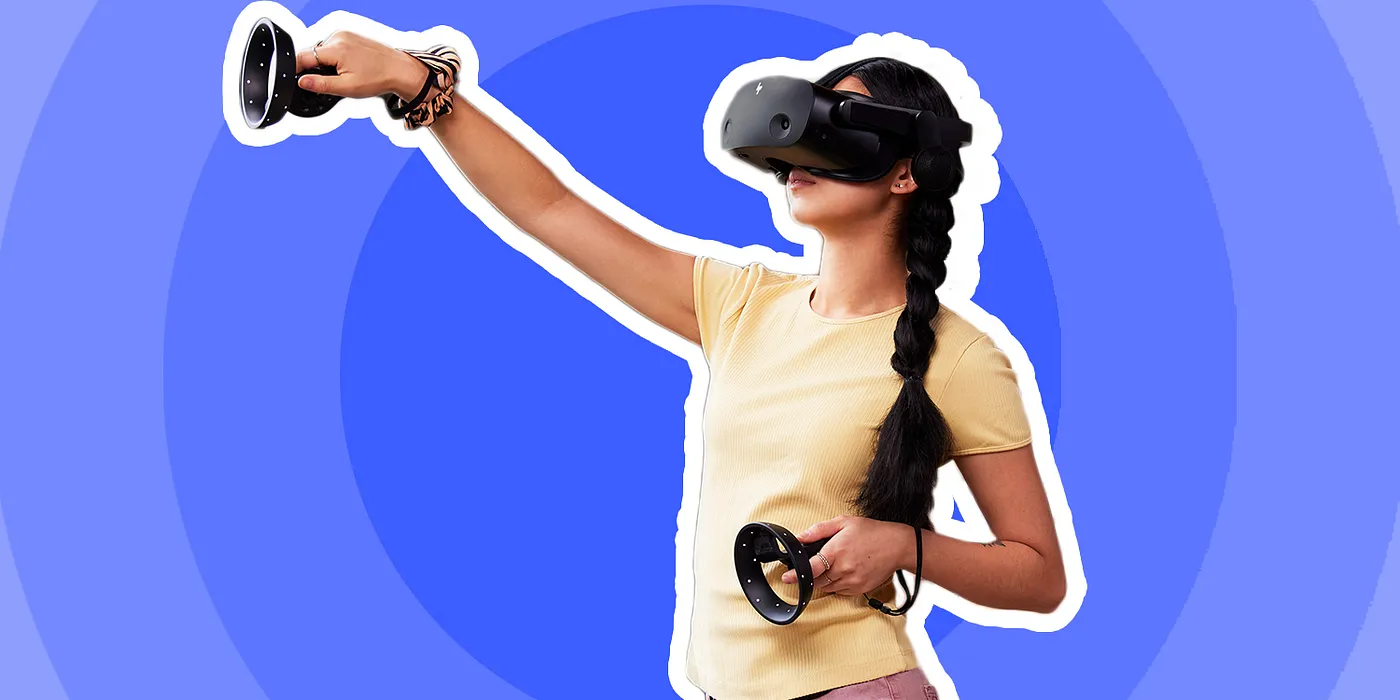 CES 2023 Highlights
March 2, 2023
Hybrid work – a flexible work model that supports a blend of in-office, remote, and on-the-go workers – is here to stay. Today, companies are adapting to the ever-changing hybrid work model we've come to know. With this remote and in-office workstyle, there is an opportunity for technology to play a pivotal role in empowering meaningful collaboration. However, only one-third of employers have upgraded their video meeting technology since the pandemic's start.
Owl Labs, the first company to build AI-powered, 360-degree video conferencing solutions, wants to change that. The company is continuing its accelerated growth and expanding its global footprint with a $25 million Series C round led by us at HP Tech Ventures with participation from Sourcenext, Matrix Partners, Spark Capital, and Playground Global.
Meeting camera startup Owl Labs lands $25M and partnership with HP
We recently sat down with Frank Weishaupt, Owl Labs CEO, to discuss the recent Series C investment, the inspiration that can be drawn from everyday moments, and technology's role in the future of hybrid work.

We're excited about your recent $25 million Series C investment and a strategic partnership with HP Tech Ventures. What role does the partnership play in Owl Labs' growth and overall business?
Frank Weishaupt: HP and HP Tech Ventures are playing a tremendous role for us, not just from a capital point of view, but also having Angelo Del Priore on the board is incredibly helpful to round out advisor perspectives from early-stage investors to those more like HP Tech Ventures – at a later stage.
That gives us a well-rounded board, and when we think about the board's role at our company, we think about it in terms of ensuring that the strategy is headed in the right direction. Angelo's been a great addition to that team.
Tell us about the early days of Owl Labs. What was the aha moment?
FW: The company was founded in 2014 by Max Makeev and Mark Schnittman. They're both active operators at the company to this day. Around 2010, before he started Owl Labs, Mark had a remote management role, living in Boston while managing a Las Vegas-based team. At that time, video conferencing equipment was not in many conference rooms.
He found large standup meetings challenging to host and keep people engaged. As he began wondering if it was possible to lead the team remotely successfully, he took a laptop, put it on a swivel stool to turn it around, and showed the speaker. Then a light bulb went off, and the future of Owl Labs was born!
It shows you that small, everyday interactions can turn into large businesses. He quit his job and dedicated his time to work on the concept of living where you want and working where you want. Except for this time, he wanted to use robotics to do what the swivel stool did.


It shows you that small, everyday interactions can turn into large businesses.

What do you see for the future of hybrid work?
FW: We're getting used to hybrid work, but I think we still need to learn the definition of hybrid work and technology's role. We're realizing that we either have meeting equipment that's hard to use or we don't have any equipment and can't collaborate effectively, there's a significant gap to close.
Technology is going to play a critical role in making that happen. If you are connecting one-on-one with someone, it is easier to feel included in the conversation. However, if you are meeting with someone in a room with seven people, you probably wouldn't feel included in the conversation. Our goal is to empower everybody to go from being in their little Zoom box to feeling involved and active in meetings, no matter where you are.
In the next five years, hybrid work will be about wiring conference rooms. If you look at the world today, there are roughly 90 million conference rooms, and less than 10% of those are wired for video. As a technology partner to businesses, we have much work to do to be able to help support this hybrid model.
62% of workers feel more productive when working remotely.

The office's role is changing dramatically, and businesses need to consider their office's future needs. Our recent State of Work report discovered that employees are changing the office's role. There are specific tasks that they're more productive doing in the office, and there are specific tasks that they're more productive at home.
Most of your meetings going forward will have at least one remote person, so there need to be multiple cameras in each conference room so that the person on the other side is a part of the meeting. Every room needs to be wired, and every angle needs to be covered.
It sounds like it's about letting everyone have a seat at the table, literally and figuratively. How does Owl Labs' technology lend itself to building a more diverse workforce?
FW: Let's take different age groups, for example. At the highest point, millennials feel more productive at home. Boomers feel like they are more productive in the office. While that may not come as a huge surprise, the implications of it are that if millennials are more comfortable and more productive working from home, if we're not giving them the technology to bridge the gap to feel like they're included, then they're excluded. So, technology can increase diversity, optimize employees' performance, and increase their work satisfaction.
What do you think of HP's acquisition of Poly?
FW: We think it is a clear indication of HP's commitment to the hybrid work model. Poly significantly expands HP's portfolio and strengthens its ability to innovate. In the video collaboration space, we also view Poly's offerings as complementary to our own, and we believe there is a huge market opportunity for both companies.
What do you see for the future of Owl Labs?
FW: As remote work continues to grow, so will Owl Labs' business opportunity. Our company experienced 7 times growth just between 2019 and 2021 and is excited to accelerate that going forward. In the supply chain world that we live in right now, lead times can vary from 40 weeks to 40 months, yet we were able to withstand that from a production standpoint.
Our goal is to continue playing a valuable role in connecting people, whether doctors with patients or recovery centers with group meetings. We will also continue to support businesses so they can change the way that they fundamentally work.
The future is bright. We have doubled the size of our engineering team in the past year. With the recent investment, we'll be using it on our current and future technologies.
Time for some fun quickfire questions.
If you could travel to one place, where would it be?
FW: Italy – I love Rome and the Amalfi Coast.
What is the last book you read?
FW: Amazon Unbound: Jeff Bezos and the Invention of a Global Empire.
What is one of your favorite perks about the hybrid work lifestyle?
FW: My commute before the pandemic was roughly three to four hours daily. Now I can give that time back to my family, health, and work. It opened my eyes to this new way of working that has been a gift to myself and everybody in my life.

About Owl Labs
Owl Labs creates cutting-edge technology that creates deeply immersive collaborative experiences. Read the 2022 State of Work report and learn more about Owl Labs here.
About HP Tech Ventures
HP Tech Ventures is reinventing the future through transformative technologies that will disrupt industries and economies worldwide. Learn more here.