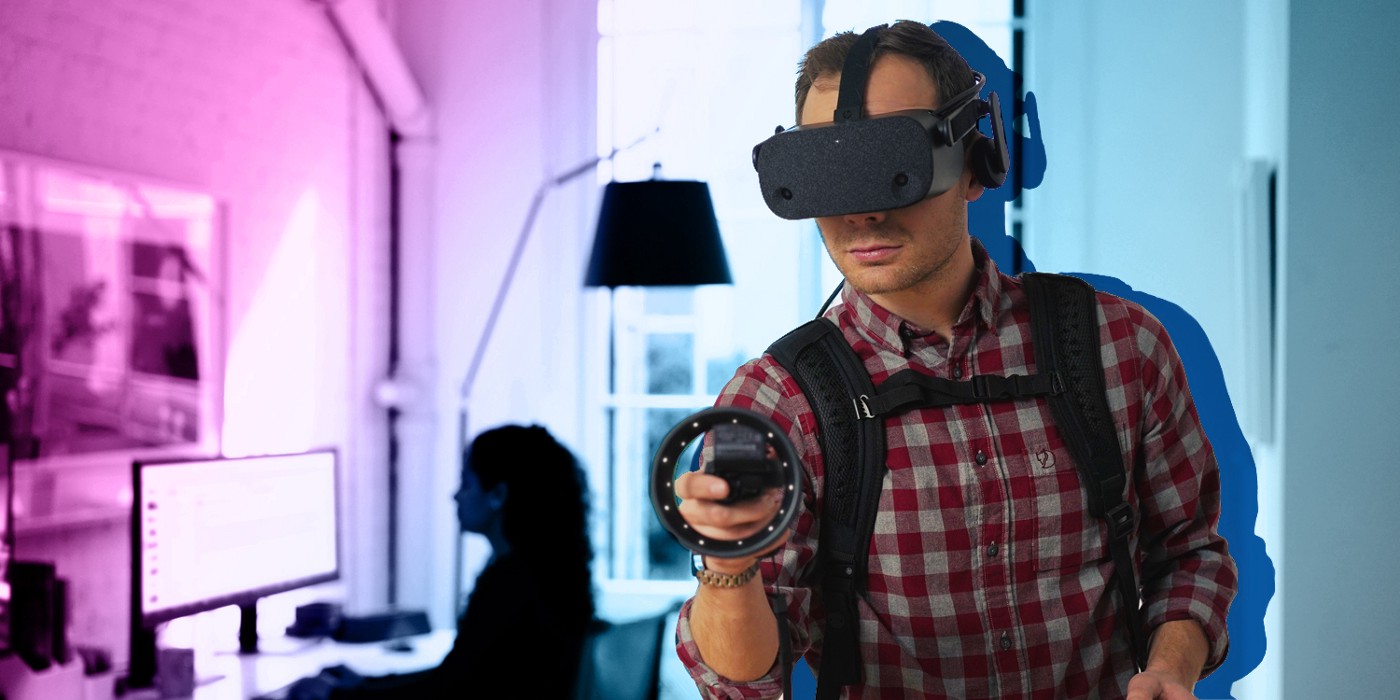 Top industry and investment trends in extended reality
September 22, 2021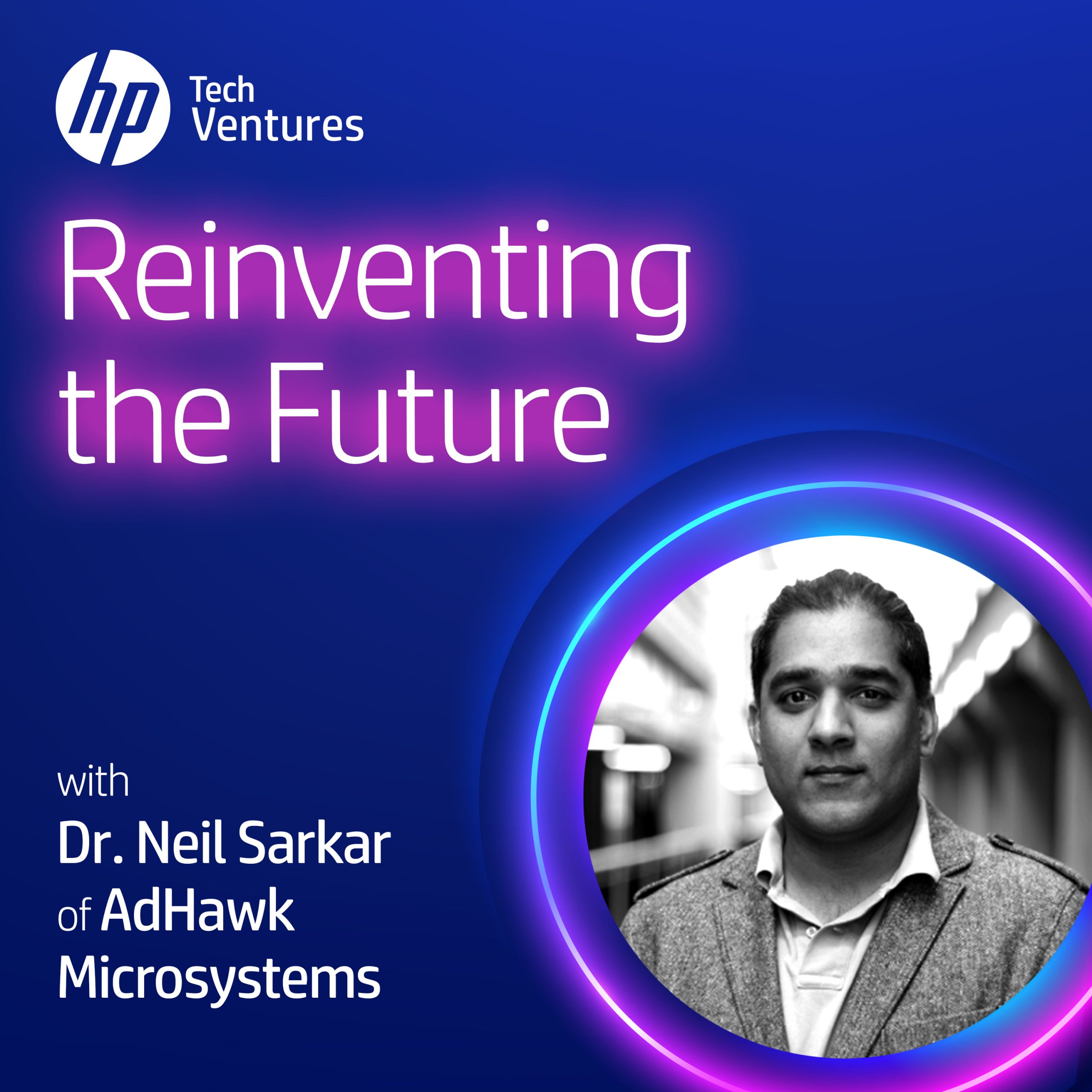 Unlocking the connection between eyes, the brain and the world around us with Dr. Neil Sarkar
November 1, 2021
In this episode, Bogdan Suchyk, founder and CEO of Mobalytics, an avid gamer, and eSports enthusiast, provides a glimpse into the future of gaming, shares how he succeeded in the early startup days, discusses the importance of feedback, and more.
Mobalytics, an HP Tech Ventures' portfolio company, has a bold vision to help all gamers reach their full potential and Bogdan embodies that spirit by leading as though nothing is impossible.
You need to think about what you want to create, what you want to achieve. There is nothing impossible. Your imagination is something that should drive you. If you want to think outside of the box, you need to imagine how this outside of the box will look like, and then decide, is it exciting for you? Does it look like something you want to achieve, want to have, or want to be? You need to know where you want to get, and to understand that you need to imagine how this future will look like.
About Mobalytics
Mobalytics is the first personal performance analytics for competitive gamers. The platform analyzes player in-game, physical & mental performance, help them define their weaknesses/strengths, and provide them with a personalized advice on how to improve their game. Learn more at mobalytics.gg.
About HP Tech Ventures
HP Tech Ventures is reinventing the future through transformative technologies that will disrupt industries and economies around the world. Learn more at hptechventures.com.
Episode Transcript
The AHA Moment
Bonnie Day: 00:07
Welcome to Reinventing the Future by HP Tech Ventures. I'm your host Bonnie Day. In this podcast, we go behind the scenes with startup founders and entrepreneurs who are defining tomorrow's world and experiences. We are talking innovation, their groundbreaking ideas, their big picture strategies and how they continually adapt to our ever-changing world. Their stories will inspire you to dream big, tap into your inner innovator and create the future you imagine. In today's episode, we venture into the future of gaming with Bogdan Suchyk, Founder and CEO of Mobalytics, the first personal performance analytics platform for gamers. The Mobalytics team has a bold vision to help all gamers achieve their full potential and master their favorite games. As you'll soon find out, Bogdan is a man of action who believes nothing is impossible. Welcome Bogdan, game on.

Bonnie Day: 01:10
All right. So tell me how the company got started. Tell me a little bit about early days, what that was like. Because I know you've gone on to have a lot of success, but I'd like to hear the trajectory.

Bogdan Suchyk: 01:21
Mm-hmm (affirmative). It was end of the summer 2015 and that was the point like, "Okay, I need to see what is happening to the gaming market." Because the first time when I was thinking about something like Mobalytics, it was 2010. So, basically in 2015, I spent some time trying to understand what had changed during those five years. And I realized that right now the games has started growing and it's growing really fast and looking in a really interesting direction, and at that point of time, I met my co-founder. I met a person during the first TwitchCon in San Francisco. And it was really funny because we were staying at the same line to ask a question from a panelist on the e-sports. And I asked this question, "What do they think about mobile for e-sports?" And it's was this fancy startup language, something that they learned back in fact from startups and Amine was standing nearby and she was like, "Okay, we need to talk. You were talking about analytics and this is something that I'm also passionate about." And that's how we started talking.

Bogdan Suchyk: 02:26
And little bit later we invited my university mate to join us as a CTO. And basically in the beginning of 2016, we started poking around in terms of how the first version will look like, what we will do first, what we will do next and how it will evolve later. And I think March 2016, we launched our first landing page. It was describing the core concept behind the product that we want to build. And it was like, "We want to analyze your game performance and provide you with an advisement on how to improve." We created this gamer performance index, basically a way to combine all the available data and provide meaningful analysis of your performance, and started the development.

Bogdan Suchyk: 03:11
The landing page was a way for us to test if people want to have something like that, to collect first interested users. And actually in the summer 2016, we did a post on Reddit about our product and we collected more than 17,000 pre-subscribed users. Basically, they showed their interest and for us it was like, "Okay, we're going in the right direction. That's really cool." Sometime later, maybe like months, month and a half later, we applied... In the very last moment we applied for the TechCrunch Disrupt. I knew about this event before, because of my previous experience with startups, but in farsight it was like just for fun, let's apply, who knows.

Bogdan Suchyk: 03:53
And actually the fun part, that they go back to us and they told us that they were looking for something like that. And it was like, "Okay, that's another validation that we're going into the right direction." One of the thing that they heard from judges and later after the event, that actually they liked us because we had a really... Everything was thought through. Basically, we had a clear idea of what we want to build, why we want to build, who is our audience, how we will be making money, how we plan to market the product. So basically, yes, it's something outside of their regular startup industry, because this is for gamers, not like before us, there was not a lot of tools for gamers. As I mentioned, there was websites but the majority of websites was built by just solo developers, just for fun, just a hobby project for themselves. And we decided to take it a step higher, build actually a company around this thing.
Adapt
Bonnie Day: 04:50
Really like that, because what you're saying is, it wasn't the topic of your business, it wasn't necessarily the mission of your business that they were looking for, what they were looking for was all of that thinking and work and projecting and thinking about the future and being innovative, but also being ready for the change. Is that why you won TechCrunch?

Bogdan Suchyk: 05:16
I think it's definitely a huge contributor, because in the end of the day with whatever company you want to start, you need to have a good idea as well as a good plan on how you can or want to execute it. And of course, there might be changes in the plan, because you might run into the... This marketing channel is not working, I need to do something else, or this business model is not working, I need to figure out something else. And basically that's normal thing.

Bogdan Suchyk: 05:42
However, there are other aspects, being in the right time to the market, because if it will take this 2015 and 2010 timeframe difference between how the market looks like, definitely huge amount of things happen. So basically, our idea became more interesting because of the timing. And I definitely think that you need to always think about those things together and both of them important. Unfortunately, I cannot say which one is the more important or less important, but I was always thinking, you need to do your job as good as possible. Always try to over-deliver and then somehow those will connect.

Bonnie Day: 06:25
So I love the fact that your preparation was a big part of it, but I also loved the fact that you talk about pivoting, because I think that for anybody to really truly be successful with startups, you have to be ready to pivot a lot, right?

Bogdan Suchyk: 06:41
I was fortunate to join 500 startups with my second company. I was fortunate to join the Seedcamp in London and basically learn from really, really smart people and the people who actually invested in a lot of small startups, and sow the success of those small startups and help them achieve their success. So basically, pivoting is a huge, huge piece of... Maybe we can say work mentality, you need to be ready to step away from something that is not working, if you can really see that you like, "I cannot invest more time because it's not working." And this is something that not lot of people actually doing properly. And it's extremely hard to do this. And for me, I'm extremely grateful that actually for Mobalytics, we haven't done any hard pivots, because for us, yes, we did tweaks here and there but it's hard to name them pivots. In my head, when I'm thinking about pivoting, it's your changing the market, changing the way... How you are drastically changing the business model.

Bogdan Suchyk: 07:46
In our case, we were fortunate, when we started as an analytics platform for gamers, we expanded our vision by transforming into this ultimate gaming companion to help not only competitive gamers but regular gamers. We're still digging and experimenting around the monetization model, however, the model is still the same. Our idea was we want to build a freemium model where the majority of tools will be available for free, and there will be a premium subscription that will give you more value but also convenience, more convenience, make your life easier and more enjoyable while you're playing. And this is still the direction that we're going.

Bogdan Suchyk: 08:29
We experimented with other things, there was a funny situation, because from day one we were thinking that we will never do ads. We were against ads because all the websites for gamers, they are crazy in terms of ads. And actually, I think that this is an interesting fact, that the gaming industry has the highest amount of users who is using ad blocks, because of that, because it's impossible to use the websites without ad block. But in our case, we were like, "Okay, we will not do this ever." However, two years in when we start calculating and basically realize that we're leaving so much money on the table, because in the end of the day, for the best freemium models like Dropbox or Evernote, they have this 6% conversion for Dropbox and 5% conversion for Evernote into premium users. So basically by default, 95% of our users will be always free, they will not pay for the product. And basically, not monetizing them in one or another way, it's really leaving money on the table.
Bold
Bonnie Day: 09:35
I'm assuming that you must be pretty good at setting a goal and visualizing a goal and heading towards the goal. So tell us, do you have a big bold vision that drives you or does it change?

Bogdan Suchyk: 09:50
That's a good question. No, I do... I do have a big bold vision for the... Back in 2009... 2008, 2009 when I finished my university years, basically, I was thinking what I want to do with my life. And I spent some decent time going through some books on self-improvement and some exercises on the topic of [inaudible 00:10:15] How to find your life goals or something like that. And I think it's changed me a lot, because at that point of time I realized what I really want to do. And it's funny, that now it's everything coming together, and I believe that actually setting up the goal, making it come together right today. Because I think if I were just wondering, I will never achieve whatever I have achieved so far. And basically, starting from 2009, I already knew that I want to spend all my life building the products for people to enjoy and improve their life.

Bogdan Suchyk: 10:49
It might sound like [inaudible 00:10:50] because I think a lot of people thinking about this one, especially people who is starting their companies. It's like, "I want to do the product with will change the millions of lives." However, in my case, the focus was always building something that regular person can enjoy and use on a day-to-day basis. And my first startup was about helping people achieve their goals. So, to find out my personal goal, I spent a huge amount of time reading through this direction, make sure taking even coaching lessons and basically participate in some events. And it was really interesting, because I think this is something that people... A lot of people missing, because they don't really know what they want to do. They're chasing some of the goals that was created by their environment, by their parents, by their friends, by I don't know, other classmates.

Bogdan Suchyk: 11:46
Basically, starting in 2009, I was always experimenting with the current goals, setting tools. However, in my case the goals have not changed, I still want to build products that will be used by millions of users around the world. I think right now the best thing that improved is I actually have a better audience, that they enjoy, and then on my own I am a part of the audience, and that inspires me a lot. And in terms of the company, because when we were thinking where we should start and we started with this gamer performance index. And one of our goals and still right now, when we are doing progress on a day-to-day basis, it was establish gamer performance index as a standard for player performance assessment with the e-sports industry. Basically, inside the regular sports, we have different ways to assess player performance, there are combines [inaudible 00:12:39] there are other different things happening, and people tried those things.

Bogdan Suchyk: 12:44
However, the e-sports is still not there and it will take some time for e-sports to catch up. However, there is no way that e-sports will be not as big as traditional sports or even bigger, just because it's much more accessible. And for us, as a company right now, we started with gamer performance index being the core part of our product on the user end, right now this is more a core part of the product on the backend. So we're using the data about their performance to help them basically personalize their experience, to help them personalize their advice and things like that.
Mindset and Motivation
Bonnie Day: 13:27
Do you consider yourself a disruptive thinker? When you think about yourself, is that something that you would describe yourself as someone who thinks disruptively?

Bogdan Suchyk: 13:37
Basically, in my head I'm always trying to think what we can do that nobody else is doing. And this goes to the business, this goes to the marketing, this goes to the product, it's basically always thinking... Not trying to chase or educate somebody, it's more about trying to envision what we want to build and then build it and then do as many experiments as possible to get the results. And even right now, it's even more important with the speed that everything is moving, basically the speed that you can experiment with, this is something that we tried to push as hard as possible within our company. It's basically, it's better to run as many experiments as possible and succeeded out of them, instead of trying to think through one specific one and try to replicate somebody or some other people's strategies.

Bogdan Suchyk: 14:32
Of course, I like to look at whatever other people are doing to get the inspiration, but then I would love to always I'm trying to tweak it around and understand what we can do different. Because especially in marketing right now, if you will try to grow your business with the regular ideas, with the regular channels, it will be extremely expensive and not efficient at all. So in this way, we're doing a lot of things in a different way there.

Bonnie Day: 15:01
You have to be constantly innovating. You have to be constantly thinking about what's next and big ideas. I wonder how you keep your team motivated, especially when you have such a scattered team all over the place? 68 people, how do you keep them really excited and motivated, innovative? Is that something that comes naturally or is it something that you try to encourage?

Bogdan Suchyk: 15:26
Definitely we're trying to encourage, however, I think that we have really good benefit of... The majority of people, I think 90 plus percent of our team, they are actually gamers as well. And basically we were fortunate that we are one of the first companies in the gaming industry who is not a game publisher or game creators. And that's basically creating the opportunity situation that we were always dreaming about, do something in gaming and then you have this opportunity to do something in gaming. So the majority of our team members, they're extremely motivated because of that, this is the opportunity that they have, there is no other bonus like that.
Mentorship and Nurture
Bonnie Day: 16:05
One of the things I find interesting about you is you talk a lot about taking advice and taking feedback, that seems to be something that you're very open to.

Bogdan Suchyk: 16:24
Yeah. Yeah. I was always a big believer the best way to grow is getting as much feedback as possible. And the best feedback is actually negative feedback, because this is something that will allow you to grow. The positive feedback it's a nice to have thing, and I know that in decent amount of books you will hear that you need to focus on your strengths and basically level them up. However, I'm still a big believer that the weaknesses need to be improved as well. And basically, it's always about how much effort you need to do, because you can spend a small amount of effort and improve one weakness, but it will give you much more results than double or over invest in some strengths. Yeah. Basically, we were fortunate to work with HP Tech Ventures and it was Angelo. And Angelo... His team... I can say we recommend her, basically helping us navigate from different specific questions, and this is something that is extremely powerful.

Bonnie Day: 17:30
Yeah. I would assume that a partnership like this really helps you reach some of those lofty goals that you have.

Bogdan Suchyk: 17:43
Yeah. I think it was like 2018, basically, HP Tech Ventures decided to invest in us. And it was again a huge, huge validation that we are moving into the right direction, as well as it was extremely helpful for us, because we were looking for resources to basically increase the amount of people that we have so we can build more and more things, more interesting things and it was like that. The [inaudible 00:18:02] and the advice that we were getting from Angelo and from the HP team, as well as being able to talk to HP and understand their pain points, how they see the huge hurdle, what they think will be meaningful, important. And for them it's even more important because for the hardware business you need to look three, five years into the future, you need to look 10 years into the future, because it might take only three years to launch a new set of hardware, things for gamers or for the audience. And basically, this type of conversation was extremely powerful.
Futuristic Thinking
Bonnie Day: 18:47
If you could give a piece of advice to kids out there, kids who are like you, to your younger self, what would be the best piece of advice you would have about futuristic thinking? About innovative thinking? About how to always prepare for what's to come instead of just doing what's in the box?

Bogdan Suchyk: 19:08
You need to think what you want to create, what you want to achieve. It's kind of, there is nothing impossible and your imagination it's something that should drive you. It was if you want to think by the books, you need to imagine how this outside of the book will look like, and then basically decide is it exciting to you? Does it look like something you want to achieve or want to have or want to be? And then basically, go and... You need to know where you want to get. And to understand that, you need to imagine how this vision will look like. And basically, that's the best way to imagine how something outside of the box can look like. And then this is something that can only start for you, you know where you want to get in the end of the day. And later when you know where you want to get, you can just spend your time to figuring out strategies, because in the end of the day, the same goal can be achieved in 100 different ways. And there are people who achieve it in 100 different ways.

Bonnie Day: 20:11
You are a cool guy. I really, really liked talking to you.

Bogdan Suchyk: 20:15
Thank you so much. Thank you for inviting me.

Bonnie Day: 20:25
Thank you for joining us for episode one of Reinventing The Future by HP Tech Ventures. Many thanks to Bogdan Suchyk, founder of Mobalytics, and HP Tech Ventures portfolio company for sharing his amazing story with us. Join us next time for more inspiration from startup founders and entrepreneurs, whose companies are making life better for everyone, everywhere. In the meantime, remember, we all have the power to shape the future. What future will you create? If you enjoyed this episode of reinventing the future, please subscribe wherever you listen to podcasts and leave us a review.