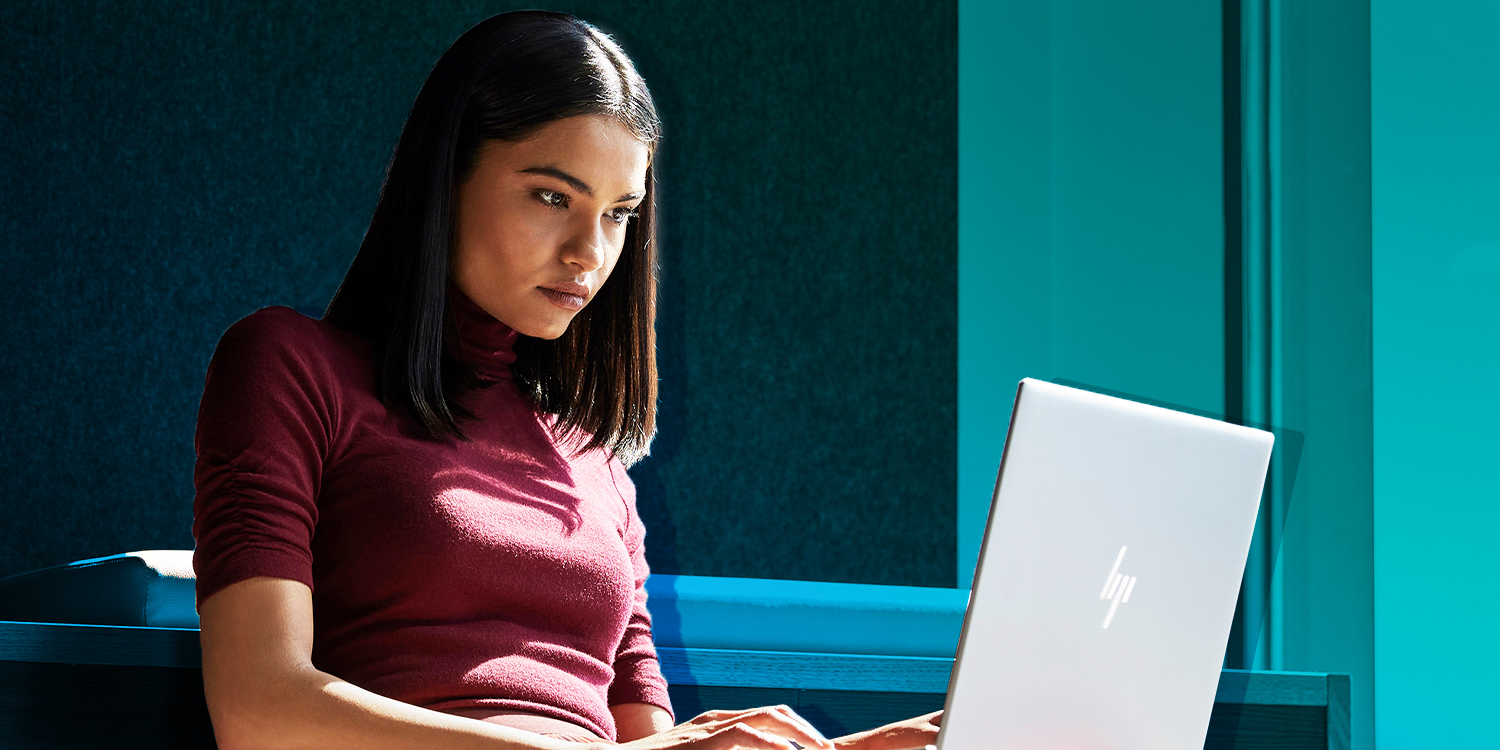 HP Tech Ventures January 2022 Recap
February 14, 2022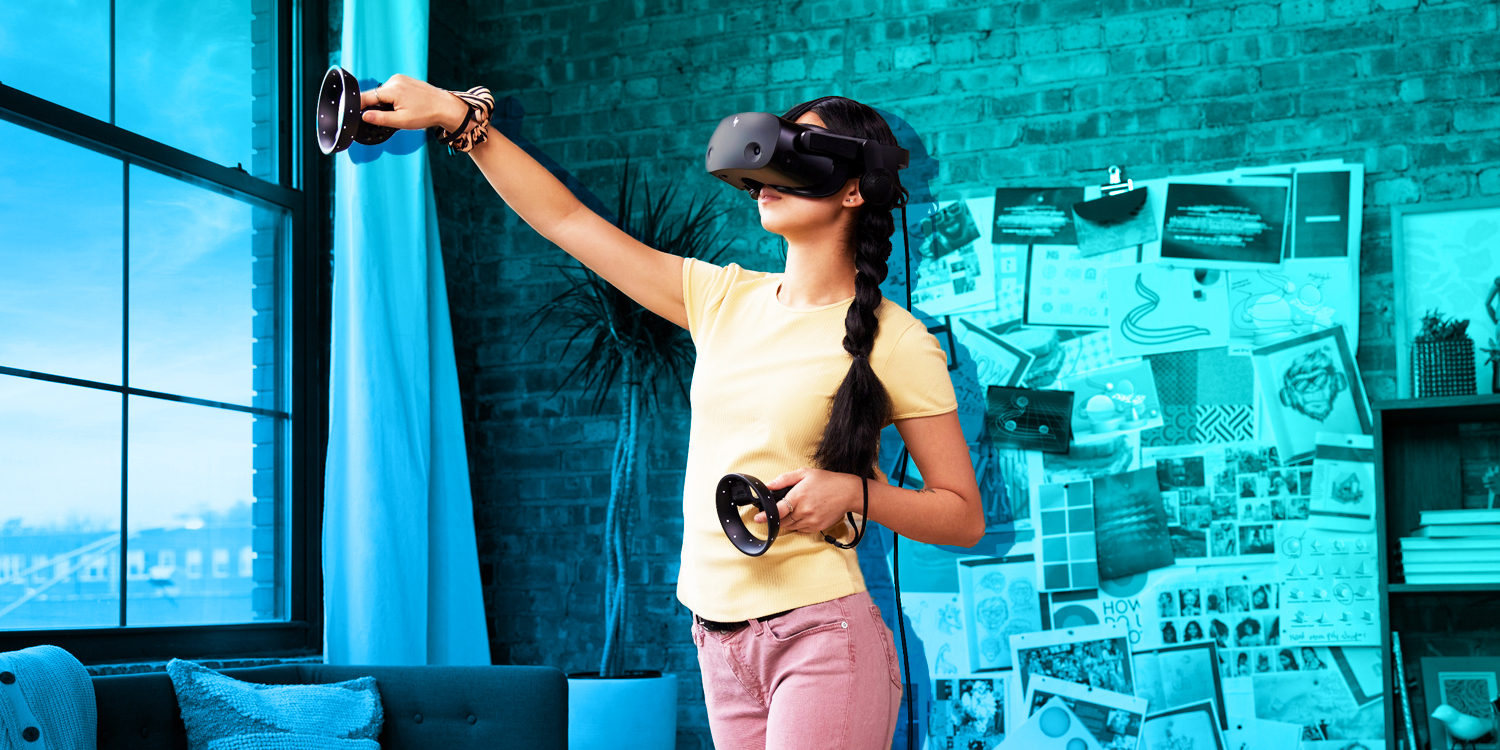 HP Tech Ventures February 2022 Recap
March 11, 2022
In this episode, Martijn Joris, co-founder and executive chairman of Twikit, discusses what it takes to build a company from the ground up, the importance of leading with passion, and the exciting future of personalization for businesses and consumers.
Twikit, an HP Tech Ventures' partner and investment company, brings mass customization to organizations all over the world. Using Twikit's powerful software, companies can digitize their workflow and digitally manufacture personalized products at a large scale, on-demand. Run by a passionate team and dedicated leadership, Twikit is reinventing the future with the power of mass personalization.
It's very important as a co-founder and as leadership to show the way. If problems pop up, or something is blocking a specific application, you need to be there for your team and be there with positive energy. Always be available. We are very available. We are always there to pick up the phone or to think along and remain positive and think through opportunities.
About Twikit
Twikit enables companies to digitally manufacture individualized products on-demand at a large scale. Their software helps companies and consumers customize electronics, car parts, products, and more. www.twikit.com/.
About HP Tech Ventures
HP Tech Ventures is reinventing the future through transformative technologies that will disrupt industries and economies around the world.
Episode Transcript
Humble Beginnings
Bonnie Day (00:07):
Welcome to reinventing the future by HP tech ventures. I'm your host Bonnie Day. In this podcast, we go behind the scenes with startup founders and entrepreneurs who are defining tomorrow's world and experiences. We are talking innovation, their groundbreaking ideas, their big picture strategies, and how they continually adapt to our ever-changing world. Their stories will inspire you to dream big, tap into your inner innovator and create the future you imagine. In today's episode, we're talking with Martin Joris, one of the co-founders at Twikit. Twikit enables companies to digitally manufacture individualized products on demand at a large scale, their software lets companies and consumers customize electronics, car parts, or products and more. Hey, Martin, how are you?

Martijn Joris (01:03):
Good, Bonnie. I'm good. How are you?

Bonnie Day (01:05):
Let's start with you telling us who you are. Introduce yourself, your name, your title, little bit about your company.

Martijn Joris (01:12):
Sure. So my name is Martin, Martin Joris. I'm one of the co-founders at Twikit. Twikit is a B2B software company in the space of digital manufacturing.

Bonnie Day (01:26):
And when did you found the company?

Martijn Joris (01:29):
Well, we founded the company at the end of 2012. We were, I can say real pioneers in utilizing digital manufacturing and 3D printing to enable customization for brands. So we founded the company with three co-founders. My background back then was 3D printing space. So I previously worked at Materialise, which is one of the global leaders I can say in the core additive technologies. And my co-founder was more in the consumer space, the communication space. And well, we started brainstorming and thinking on basically how we could bring the power of additive manufacturing to more brands and to consumers. And then, we stumbled upon the concept of a customization software platform, which makes it really easy in the front end because it needs to be really easy for consumers, like you me to customize their product.

Martijn Joris (02:35):
But at the same time, connect it with the complex back end of unique manufacturing, automatically creating the production ready files. Back then we were seeing the first hints of 3D printing moving into serial production. And so, the start of the technology was really about rapid prototyping for designers to make something, to see how their design looked like, and then basically throw it away and use it to develop their products. But, in that time, the technology started maturing and you noticed the first consumer brands, medical brands, other brands to use it for actual serial production. And that triggered us, seeing the technologies involved. That of course triggered us to think on what would be the next step being customization, unique parts for one person.

Bonnie Day (03:33):
So when you were younger, before you started your company, did you have any idea where you were going to go in your life? Did you have a vision for yourself?

Martijn Joris (03:42):
Well, I felt pretty fast that I wanted to be an entrepreneur. That's something I always imagined for myself. But, jumping into the 3D printing space was more of... To be honest, it was more of a coincidence. I was graduating and I was going through, back then it was in a magazine. You could look at the open positions, right. And I remember there was a design car and it mentioned something on rapid prototyping. So, and I was in product development. Right. So you like design cars. So I thought, Hmm, let's check out this company. And that's how I stumbled into it.

Martijn Joris (04:18):
For me, it's always been important to do something with products. And again, what's next, what type of products can we bring to markets to make it better for consumers and people. So, the combination of entrepreneurship and bringing products to market. I think I felt that quite early on. A lot of imagination. I liked drawing. I made a lot of tons of drawings, but also inventing games for example. If friends would come out to play, to invent a new game that we could play together. Again, it was a lot about invention. Yes. I like to do that as a kid.

Bonnie Day (04:56):
So have you also always been sort of future minded? I mean, was the future always something that you were focused on?

Martijn Joris (05:04):
Yeah, pretty much. I mean, I like history of course. And to look back at all the great things that have been built. It can also be a learning, but no, you could really say that I like to focus on the future and think on the future.

Bonnie Day (05:25):
What's so interesting about, entrepreneurial thinking and innovative thinking is that you do have to stay a step ahead all the time. You always have to be just up the road from the rest of the world. So were you monitoring trends? Were you really looking out there in the world and saying "what's coming"? Is that part of what made you a success?

Martijn Joris (05:49):
Yeah, sure. It's for me and for us as co-founders and for the team the mission, it has always been clear that there is a better way to put products into the markets, right. And step away, at least for the right applications to step away from mass production or stepping away from doing things manually with your hands in order to get to a customized product. And utilizing these new tech technologies, I mean, for us, that has always been like clear roads where we needed to steer to. And that was in the beginning. And for us, it was really clear as I already mentioned that we needed to bring simplicity in a very technological world where there was a lot going on about a materials and layer thickness and build orientation, how we could really add the flavor and simplicity to the core of it. Because it's so important if you want to bring things to the consumer space. Again, that's for us, a driver in the technology. And I think it-

Bonnie Day (06:54):
Yeah, that's a great point because you're talking about the core here of selling. You know. It's one thing to have a wonderful product. It's one thing to be thinking ahead and be innovative, but it's another to get others to latch onto your vision and to see it. And so simplicity really is a key, right? I mean, you have to be able to explain it and help them visual what the future's going to look like. That's part of your job.

Martijn Joris (07:22):
Yes. That's absolutely true. Certainly we buy online, right? We buy many products. Online needs to be fast. It needs to work on a mobile. All of these things that I say are very normal for us. But if you come out of a space where a product needs to be customized, you also need to sell it in a customized way. You need to see as a consumer or maybe as a doctor in a clinical application, that's also possible, you really need to see in real time what you are creating and what you are going to get right?

Bonnie Day (07:52):
Now, what do you think is the bigger challenge? Getting a brand to embrace the vision, to see the vision, to see the value, or to get a customer, an end customer to say, "Oh, I really want to personalize that product". What do you think is bigger challenge?

Martijn Joris (08:09):
Yeah, that's a great question. Actually, there are quite a lot of products already where there's personalization going on, right? And as a consumer, the moment to take a pair of glasses, as an example, the moment you will put on a pair of glasses on your face that is really personalized for your eyes, for your style, you will instantly feel, "Oh, this is better for me". The same is true with shoes. The same is true with fashion. The same is true for medical applications, like a brace, for example, or a helmet if you do extreme sports and you want to be very well protected, you feel it. But I think looking back at the road for Twikit so far, the first years were a lot about preaching the story to brands like, "Hey guys, you need to look at customization. You really need to bring personalized product".
Trailblaze and Bold
Martijn Joris (09:03):
Customization, you really need to bring personalized products to the market in order to capture the value for you, but also for the end customer. Simply bringing better products to the market where recently you'll really see that personalization has really become a mega trend. Consumers are asking for personalization. Brands, also see that the most sustainable way to put a product into the market is to make it uniquely for one person when they really ordered it, when they really want to use it. Bring something personalized on demand in the most sustainable way to the front. This has been, I think the last years of Tweak It, where for us preaching the story is gone, and it's more about making the technology really accessible and scaling up the platform.

Bonnie Day (09:49):
Early stages of your company, did you guys have an idea right away of who you were going to be selling to of what kind of products were going to want this personalization and customization, or did it sort of evolve naturally?

Martijn Joris (10:03):
Well, I do remember in the beginning stages, we already had huge maps, visual maps of what all the future applications could look like. In the far beginning of Tweak It, there was even a moment where we thought okay, Tweak it, it can be a consumer brand, which brings customer products to the front end. Right? Then the moment we put some products live in a website, we noticed that it was brands that were reaching out to us and said okay guys, what you are showing here? This is for us, the future of, again, bringing personalization to front end, we want to work with you. Back then, Bonnie it was retail. In the beginning, 2013, 2014, '15, it was a lot about retailers who needed to reinvent himself, go more Omni channel. Not only brick and mortar, but also go online and using in customization as a driver, also a lot of jewelry, these kind of applications.

Martijn Joris (11:10):
Then over time we decided with the company, these are great applications. We want to go into markets and verticals businesses, which are even more high added value. For us that was too automotive. That was a decision we made in 2016, 2017 and a little bit later to also take the same software platform to healthcare and medical. I think over time, there's a ton of applications. I think every application, it will be affected with customization. As a skill up, you need to make choices, right? You need to have a focus and you need to find the right applications, which are ready to be transformed. That's not only software. That's also looking at materials, that's looking at the 3d printers, which can produce at the right price point. We still have, let's say an application rather today in our company, which we really used to steer what will be today's application and what will be next.

Bonnie Day (12:15):
It's clear that you began this company with a big, bold vision. You had this idea that you were going to bring something really valuable and I have absolutely no idea that you had a lot of passion for it, but it's very clear, I guess what I'm like ... my question here is, if you are sitting there with this big, bold idea and your co-founders you say, okay, we're going to bring this to market. There's a huge commute between your idea and the actual company. Tell me about the early days. Tell me about how you got from there to here and how you chart that path when you really only have the vision and you don't necessarily have this steps yet to get there.

Martijn Joris (13:01):
It's all about thinking big and then taking small steps. Right? I feel that's also something we did really well along the way where maybe other companies remained on the vision, but we always took, yeah. The small steps, the beginning of the company were really bootstrapped. Right? We were some small funding, the three co-founders and we just started building ourself. The great thing we also did, I think is we went out really fast talking to people, talking to brands, talking to jewel brands, to those retailers and trying to onboard them as early as possible with your product. That's how you learn, right? You can sit on a table and write strategies and a tactical plan for a long time. In the end you need to go out and that's really the power of a startup and starting up that you do stuff. By doing stuff you learn and you take a step and a step and a step. Suddenly you're building a vision.

Bonnie Day (14:09):
I imagine that the level of passion that you have helps when things get tough, but what do you do when you run into an obstacle where you have to pivot when the circumstances just, aren't what you imagined, how do you handle that?

Martijn Joris (14:25):
Positive thinking, right? Having a positive mentality in that we have as co-founders for sure. We always think in opportunities and we learn quickly. We can steer along and for sure sometimes it is tough. If you counter a lot of problems in a short time, but then you fall back on your passion and you fall back on your team. Right? That's so important that you built a company with co-founders and building the vision, but also built the right team around you, the right team, the right group of people who can really help you. You are together when you need to solve a problem.

Bonnie Day (15:08):
Let's talk about team because that is a great point. You, as an innovative company, have to have not only a dream for what you're building, but you have a dream for the people that are going to be around you and help you build. What do you look for?

Martijn Joris (15:25):
We really hire with the saying passion above, above skills. We've continuously onboarded people here who send us spontaneous letters. Then again and again, because what we do is quite, it's on a crossroad of software and 3d printing and product development. Many things are coming together. One, you need a very mixed multidisciplinary team, but second people who are often have a combination. That means you have a very specific interest. For example, to combine 3d and software and Belgium [inaudible 00:16:04] looks appears to be a great place to find this kind of people, because we have a rich ecosystem here. The fact that they push spontaneously and they keep on doing that. That then you see, okay, those guys or girls, they have the passion to join us. For us, that's a very important driver in selecting people and onboarding.

Bonnie Day (16:26):
You're very fortunate because if your team comes to you, then they're kind of self-selected and you know, that they want to be there. Do you still find that there are times when you need to incentivize, when you need to lift up, when you need to evangelize to your own people?

Martijn Joris (16:44):
It's very important as a co-founder and as a leadership to show the way. Right? As you mentioned, if problems pop up, something is blocking a specific application. You need to be there for your team and be there with positive energy. Always be available. We are very available. We are always there to pick up the phone or to think along and to remain positive and thinking opportunities. That's really important.

Bonnie Day (17:18):
Now, do you find it helpful to embed play and time off and those sort of incentives, do you find that helpful?

Martijn Joris (17:28):
Sure. We've done quite some, how to say, actions already in the company. Where for example, spent a certain time together, the team, and we really mix the team. For example, we take a product designer, we take two software developers, we take a commercial guy or girl, we really put them together and they can work on the subjects that they like that they choose. Really, if looking back at those initiatives these were the moments that new things popped up, it can be new from.
Motivate
Martijn Joris (18:03):
These were the moments that new things popped up. It can be a new functionality for the platform or maybe a new application, or maybe an internal problem or a process that was missing that is suddenly solved because people get the free time to think on these things. At the same time we have values hanging on the wall literally. And one of the values is, we are curious. We always want to go outside, look in the world and see how something works, which is of course, very important if you want to do innovation.

Bonnie Day (18:30):
So how do you personally stay inspired and motivated? I mean, you've been doing this a while now and things have changed a lot since the beginning. What do you do to just sort of keep yourself at peak per performance?

Martijn Joris (18:42):
I really want to work on what's next. That's really important for me. So I think looking back with the co-founders at the roads of Twikits and moving from consumer products into automotive in 2017, or even the bigger step, moving into healthcare and medical in 2019 by taking the same platform. But of course, making it ready for a new application. These are big steps, and this is what gives me energy to go out for the new things and work on this.

Bonnie Day (19:25):
I would assume the point that you're at the partnerships become really key to your growth.

Martijn Joris (19:32):
Yeah. If we want to bring the end to end applications to market, I mean, we can do that with Twikits and [inaudible 00:19:38] scale up rights, and then you have big companies around us with, a lot of market channels, big sales team, big business development teams. And we really like to work together with them to bring that box that we talked about to the front end. So for us, it's really important to scale up.

Bonnie Day (19:59):
Let's talk a little bit about the partnership with HP, because it's interesting. I mean, they partner with a lot of different innovative companies, but in this particular case, you guys really have an incredible marriage, right?

Martijn Joris (20:11):
So if you look at the industry today and how you can transform it and increase the speed of transforming businesses is really crucial to bring, it's what we call end to end solution to brands who want to tap into customization. So that means that everything needs to be connected and everything needs to be fleshed out. And that goes all the way from is a material good enough and is a specific lattice or a specific structure. Is this validated for example, a midsole or for an insole, is the software platform there? Is it easy enough? And is it relevant enough so that the end user will use it and would like to use it? Is all of it's connected and that's what we call the end to end solution. And for brands, it should be as easy as opening a box to step into customization, a proposition.

Martijn Joris (21:04):
And I think here, this is where we find great alignment with, with HP. And we feel that HP, they have the same vision. They all also want to use the technology for a more sustainable world, better products, healthcare, medical, and transform the market by having the end to end solutions. And we are very complimentary Bonnie. So we are really focused on customization and on connecting the far front end of the application with the manufacturing hubs. And HP has great technology and propositions for the actual manufacturing around the globe. Very good materials. So yeah, by working together in the partnership, we really connect the dots, right? And we bring it forward as an end to end solution. So it's a great fit.

Bonnie Day (21:56):
So what has been the biggest win you personally in this journey?

Martijn Joris (22:02):
It's oh, so many wins I think on right now, but personally, often it's about onboarding the first customer for an application that was once a vision and then became really an actual product. So I think I can mention, for example, BMW as a customer who really with Mini Yours Customized and Mini is a great car, it's a design car with a huge fan base with Mini Yours Customized really showcased the automotive world, how customization could look like, or more recently looking at medical and healthcare, where we also are really onboarding tons of customers now really fast. So you feel that the vision becomes a reality. For me, these are the biggest wins.

Bonnie Day (22:56):
So as a designer yourself, it must be really thrilling to be giving other people the experience of being designers.

Martijn Joris (23:03):
Yes, it's a great feeling. And I think the moments, what felt for me as a very important moment, is when I started working in, the 3D printing space, like 15 years ago, and back then it was really called rapid prototyping. And I designed stuff 3D for my job, but also as a hobby, and then sending something to those printers, something that is unique and you really see it coming out of the technology and it's your unique part. That was a magical moment for me. And I think that was also a trigger to start thinking on, okay, how can we bring this magic to consumers? Where of course, it's also important that some people like to design a lot and they want to spend time on it. And some people, they like to make their own choices, but they don't want to spend too much time on it and they want to keep it fast. So it's really important for each application to think on this also.

Bonnie Day (24:05):
So what do you think, what do you think inspires you the most in life?

Martijn Joris (24:10):
That's a good question. As a product designer, I can really be inspired by beauty of products or architecture or arts, that kind of stuff.

Bonnie Day (24:23):
And do you make an effort to inspire others around you? I mean, do you, you find yourself trying to lend some of the learnings that you've gotten to those around you?

Martijn Joris (24:35):
Yeah. I think that's really important. And I try to do this as well for my kids and to try to let them go out and make sure they can think freely and also imagine. Right. But of course also for the team, it's really important to sometime brings things to work, which are maybe not really close to what we do today, but talk on other stuff and show similarities, that kind of thing, or also young entrepreneurs around us also do some initiatives there so.

Bonnie Day (25:07):
Paint a picture for me of life in 15 years from now, what is life going to be like, how much is this customization and personalization going to play a part?

Martijn Joris (25:17):
See specifically for digital manufacturing and sustainable manufacturing, it will really have changed markets and how products are brought to markets. And this can be automotive. I can take automotive as an example, for example, we all see that cars are becoming electrified, right? And they will drive autonomous and car OEMs. They will more think in modules and they will maybe if one base for a car and for them, it's interesting to produce more locally and more flexible, think more in small series. And they will use digital manufacturing for this. So maybe there will be manufacturing more locally, very close to the garage where you buy your car or where your car gets delivered.

Martijn Joris (26:10):
And there will be many, many medical companies, like for example, dental applications, you already see this today. The dental industry will be fully digitalized. And custom teeth and custom bones will be 3D printed specifically for patients. The hospital will maybe not look or the orthotic hospital will not look like how it looks today. Today it's another year, in 10 years, it will be like an Apple store right, very clean, and you have a 3D scanner you step in and all the rest will be automated based on your 3D scanner. So these are just a couple of applications, but so many more things that will have changed.

Bonnie Day (26:53):
Well, let's say in my house, like in my wardrobe, in my closet, how will my life look different?

Martijn Joris (27:00):
Okay. In I think specifically your...
Empower
Martijn Joris (27:03):
Okay. I think specifically your wardrobe and your closets, for sure, there will be a 3D scan of your body. And based on that brands can offer clothing, which is perfectly tailored for you aesthetically, but also functionally. Maybe there will be lesser clothes, but they will fit perfect, and you will keep them longer because they're the perfect fit and you'll really like them.

Bonnie Day (27:33):
I love that idea, makes shopping easier.

Martijn Joris (27:37):
Yeah, sure.

Bonnie Day (27:38):
And then what about virtual clothing? Do you think that'll be part of my life?

Martijn Joris (27:45):
You mean in a virtual world where... Yes. Sure. Already see today and maybe that's the next wave of technologies coming together where you see that blockchain technology and NFTs will be used whenever you buy, for example, a car you will also get a digital version of your car and you will be able to use this car in the virtual world. So yeah, it will be as important as the clothes you wear in real life.

Bonnie Day (28:18):
So as an innovator, do you have advice for other entrepreneurs, for other innovators that really can see something that's going to make the world better but haven't really started yet? What is the advice you'd give?

Martijn Joris (28:41):
As simple as it sounds, but get started with the first small step. I think I come back to it's great to think big, but then what is the first small step you can take? Is it finding a co-founder? Is it finding a customer? Is it finding some funding? Just take the leap, and with that first small step you've started and after a couple of months you look back like, oh, okay, I'm doing it now.

Bonnie Day (29:10):
So for your children, for the future, what do you see that is most exciting about their lives?

Martijn Joris (29:17):
Oh, they will get in touch with so many innovations and new things from space travel, obviously to really living in a global world where it'll be faster to travel, but at the same time also remain to be as local. But I think as a society, obviously we also have a big thing before us, which is climate change and sustainability.

Martijn Joris (29:43):
And I think that's our responsibility in order to give our kids the same good world as we had when we were young and go out into the woods and be healthy with your family. So I think it's about hoping that they see a lot of new stuff, but also that they have a good stable life in a healthy globe.

Bonnie Day (30:10):
Excellent. Well, this has been fantastic. I want to wrap up with a little fun thing, if you don't mind where we do wrap questions that are very quick. So basically just looking for your quick off the top of your head answers.

Martijn Joris (30:26):
Okay.

Bonnie Day (30:29):
All right. If you had to describe yourself in one word, what would you pick?

Martijn Joris (30:34):
Let's say innovator.

Bonnie Day (30:38):
That's a good one. And if you could have a lunch or a dinner or a Zoom call with anybody living or dead, who do you think it would be?

Martijn Joris (30:50):
Oh God, that's a great question.

Bonnie Day (30:54):
Or more than one. A table full, who would you have?

Martijn Joris (30:58):
I would probably pick a mix of some artists and big entrepreneurs who were able to build huge companies.

Bonnie Day (31:06):
Who do you look up to as an entrepreneur?

Martijn Joris (31:09):
Steve Jobs, obviously. I read a ton of books about him because it was also really about products and transforming and bringing simplicity into products.

Bonnie Day (31:23):
Yes, definitely. Is there a word in your vocabulary that you feel like you just overuse?

Martijn Joris (31:32):
Let's pick a nice word, right?

Bonnie Day (31:36):
Well, it has to be able to go on air.

Martijn Joris (31:41):
I think what I hear here from other people is that I... I would say it in English? There's a word in Dutch where you say, "Let's, let's do this fast."

Bonnie Day (31:51):
Oh, hurry up?

Martijn Joris (31:52):
Yep. Let's do this fast, but actually you cannot do it fast, but...

Bonnie Day (31:58):
But do it fast anyway.

Martijn Joris (32:01):
In Dutch. Let's do this fast.

Bonnie Day (32:04):
What do you think you're really great at?

Martijn Joris (32:07):
It's very specific, and I think it goes back to the story to visualize something in a very easy way to make something very visual and specific, for example, that's what I hear a lot. Or also defining the first steps to make something happen.

Bonnie Day (32:29):
Anything you're really, truly not great at?

Martijn Joris (32:34):
Singing is horrible, having patience is horrible, and there are many more things.

Bonnie Day (32:40):
Oh my goodness. I all right. Last question. If your life were a bumper sticker on the back of a mini, what would it say?

Martijn Joris (32:52):
Just do it.

Bonnie Day (32:54):
Very good, and hurry up.

Martijn Joris (32:56):
Yep. Drive fast.

Bonnie Day (33:02):
That's awesome. Thank you so much for talking to us. You are really, really fun to talk to.

Martijn Joris (33:08):
Thank you.

Bonnie Day (33:09):
Take care.

Bonnie Day (33:17):
Thank you for joining us for episode four of Reinventing the Future by HP Tech Ventures. Many thanks to Martijn Joris, co-founder of Twikit and HP Tech Ventures portfolio company for sharing his remarkable story with us. Join us next time for more inspiration from startup founders and entrepreneurs whose companies are making life better for everyone everywhere. In the meantime, remember we all have the power to shape the future. What future will you create? If you enjoyed this episode of Reinventing the Future, please subscribe wherever you listen to podcasts and leave us the review.