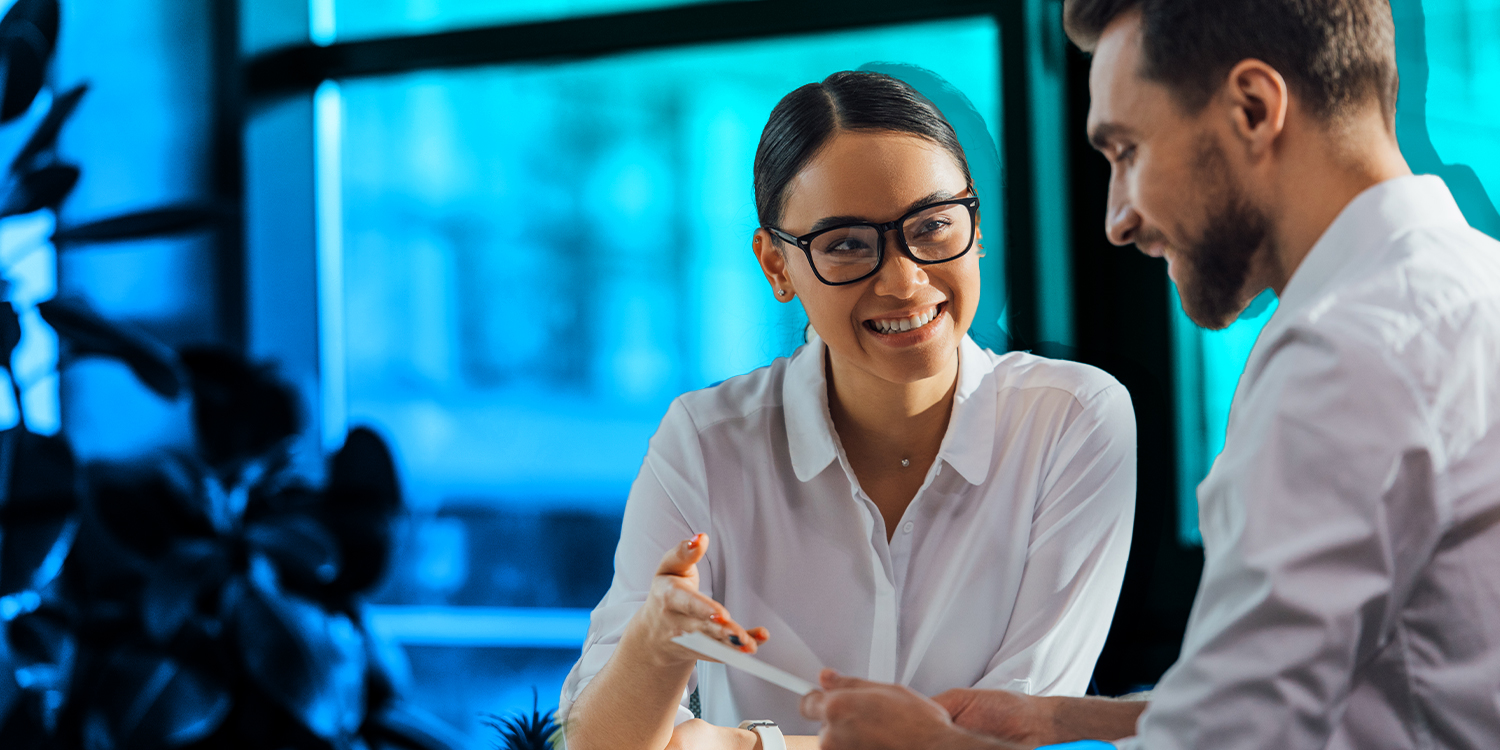 HP Tech Ventures March 2022 Recap
April 14, 2022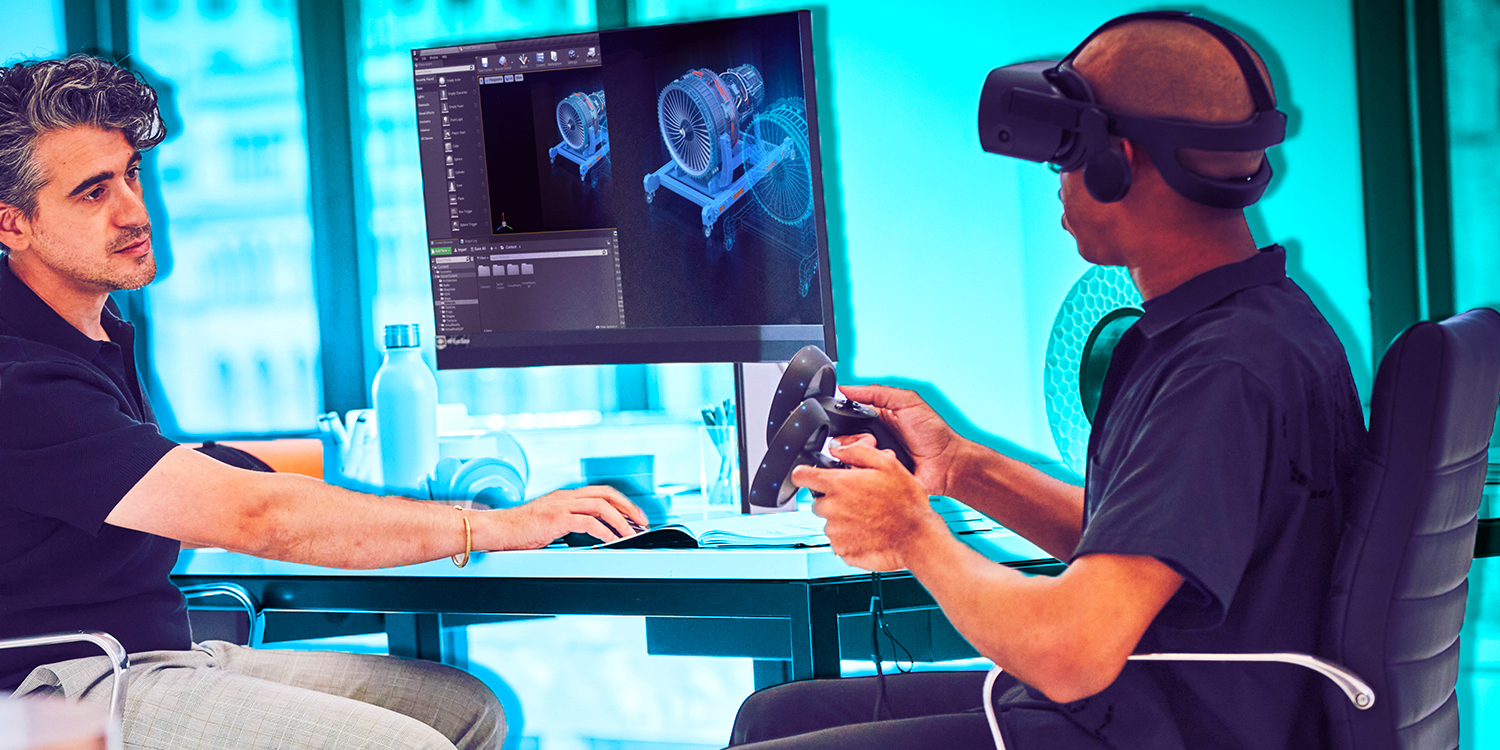 HP Tech Ventures April 2022 Recap
May 13, 2022
In this episode, Youjin Choi, co-founder and CEO of CLASSUM, discusses how the Edtech startup accelerated its roadmap to meet the demand for remote learning, the importance of a motivating environment, the story of her first sales pitch, and more.
CLASSUM, winner of HP Tech Ventures' track at the 2021 GESAwards, is a communication tool for educators to interact with their students efficiently and effectively. When COVID-19 hit, CLASSUM pivoted to embrace remote and hybrid learning. Through this new way of learning, educators hosted Zoom sessions and active discussions to better understand students' struggles using data. By embracing change and accelerating innovation, CLASSUM has set itself up as a key player in the future of education.
I know that when a startup skyrockets, a lot of times a spotlight goes to the founders and trying to see what they have done. And obviously, they do deserve it, but at the same time, I'm pretty sure that they wouldn't be able to achieve that without the team that they have today. And I think working with my team members every day; I get really motivated because they are in this. We are in this together to be the game-changer of education.
About CLASSUM
CLASSUM is a data-driven communication tool for educators and students in remote, hybrid, and in-person learning environments. Learn more at www.classum.com.
About HP Tech Ventures
HP Tech Ventures is reinventing the future through transformative technologies that will disrupt industries and economies around the world.
Episode Transcript
Aha Moment
Bonnie Day (00:07): Welcome to Reinventing the Future by HP Tech Ventures, I'm your host, Bonnie Day. In this podcast, We go behind the scenes with startup founders and entrepreneurs who are defining tomorrow's world and experiences. We are talking innovations, their groundbreaking ideas, their big picture strategies, and how they continually adapt to our ever-changing world. Their stories will inspire you to dream big, tap into your inner innovator and create the future you imagine.

Bonnie Day (00:41):In today's episode, our guest is Youjin Choi, a co-founder and CEO of CLASSUM, an interactive communications platform that's revolutionizing online education. Youjin has a big vision for the future of the CLASSUM, and she powers it with a personal passion for learning. Welcome Youjin.

Bonnie Day (01:02): Hi, Youjin, how are you?

Youjin Choi (01:04): Hi, Bonnie. How are you? Thank you for having me on the podcast. I'm so happy to be on it and to share my experience.

Bonnie Day (01:11): Absolutely, we are excited. We got lots to talk about today, so let's dive in. So tell me a little bit about how you got from being a student in tech to thinking, ["Gee 00:01:21], I really want to start my own company." And then somehow getting to, "Oh wow, I want to start my company with someone else."

Youjin Choi (01:26): I always had passion for education. I always knew that education was something that I had to do. So when I started my masters in [Telepresence 00:01:38], which is quite a popular term these days, but it wasn't when I actually started. So it's a term that to basically teleport people into a AR or VR setting, to meet each other in a different time zone or different places and so on, to have that seamless connection within the virtual space.

Youjin Choi (01:57): And I thought that by bringing this technology into the real world, that I can help you people to minimize the social gap that we have here, or minimize the geographic gap where people can actually interact with each other, or bring that technology or education to bridge that together without having any trouble.

Youjin Choi (02:19): But having studied that technology, I found out how difficult it was to actually put that into the real world and have people use it on their daily life. And I really wanted to make a world a better place, actually that was the first sentence that I wrote in my application to my master's degree. I always wanted to make this place a little bit of a better place with a touch of little Youjin and try to do something.

Bonnie Day (02:44): So here you are with all these pieces of or in terms of the recipe, what happened when you met your founder? What was your founder thinking?

Youjin Choi (02:53): Yeah, so when I met my co-founder, she was also trying to solve a problem that we normally face inside school. So I think it's really interesting when you ask someone who is in school right now, who just started their freshman year to a parent that finished their degree 20 years or so, and ask them what's the fundamental or the easiest way that you talk to your peers or to professor. And I'm pretty sure they have the same answer, which is very... it's crazy how technology change, but they still communicate in the same way.

Youjin Choi (03:28): Normally they'll send emails or visit physically at their office hour. And I felt like there's no change in education where technology grew so much, we have easier way to connect with each other via Facebook or with Instagram or Twitter and so on, but there's no change in education. And with that, it's not just a simple channel means of communication, but it really changes the way that we interact.

Youjin Choi (03:56): And we actually learn as well, because not every student learn in the same pace, same way, or they are active in communicating with their teachers or their peers, but they need a little help. And we thought that, that's something that needs change in order to bring that, maybe quality of education or to help people a little push of them actually learning what they actually deserve to learn.

Youjin Choi (04:23): So I was very interested in that and very intrigued in that and actually my co-founder was trying to solve the same problem when we met, which was very interesting.

Bonnie Day (04:32): So I don't think we can go any further without talking about COVID, because CLASSUM was so prepared, in terms of being in the right place at the right time. CLASSUM was the right company to be at the head of when COVID hit.

Bonnie Day (04:50): But I'm assuming that there were positives and negatives and that there were blessings and curses. So I'd love to hear about the COVID experience while you're sitting in this prime position of creating education online for people.

Youjin Choi (05:09): So, I mean, no one predicted COVID. No one knew that COVID would come and when COVID hit, I think it hit Asia first, then the States, so in Korea it became a reality that COVID was a thing back in 2020, I think in February. I'd just returned from London from my business trip. And then all of a sudden was started from the next week, people were like, "Oh my gosh, we can't leave the country." That was so surreal because I'd just came back from London and I was there without a mask, joining the [Bett 00:05:43] Show.

Youjin Choi (05:44): So it was really a shock for everyone. And as I have explained, we started off as an online tool, but a substitute for an offline face-to-face class. So we didn't really have that video or Facebook Live, FaceTime technology within CLASSUM. It was down the roadmap, it wasn't something that we thought that we had to do it immediately.

Youjin Choi (06:10): So when COVID hit in February, early February, we decided to quickly change the roadmap and I contacted Zoom and asked them that we would love to be a partner and have it embedded on the CLASSUM right away. So I think we moved really quickly to create this educational hub where everyone can just use CLASSUM and be able to adapt to the situation really quickly because a lot of the times they had to find a tool, that was substitute for quizzes, for online classes, for preparing for hybrid because no one knew that would last for three years. So everyone wanted a tool that can be hybrid as well.

Youjin Choi (06:50): So I think for the next two month after COVID hit, we were so quickly changing everything to fit into the online class and to help people to prepare for that blended learning or hybrid aspect of it.

Bonnie Day (07:06): That's such a big pivot. I mean now in hindsight, I'm sure you're just talking about it and it's like, "Oh yeah, we just changed."

Youjin Choi (07:13): Yeah.

Bonnie Day (07:13): "We just jumped ahead on our roadmap, whatever." But at the time that had to be a really big surprise and a really big twist and a really big challenge.

Youjin Choi (07:23): Yeah. Also not only with the product, but the way we work changed if you think about it, we were so used to working remote and using different tools to help us work remotely. But back then to change that to pivot and to work remotely, it was something that no one tried ever and as a startup, it was a really big change.

Bonnie Day (07:51): So let's talk a little bit about trends, because obviously you were looking at trends when you started this company. You saw a problem, you saw an issue and you saw a way to step in and solve it, but I'm assuming you always keep your eye on trends now too, because everything's always changing, especially in the last three years. So tell me what you're watching now.

Youjin Choi (08:15): So we are actually looking into different tools that are actually non-educational because I feel like when we started it CLASSUM also benchmarked a lot of the social medias because we really wanted to bring that light communication aspect into education, but also have the organized tool where people can learn and teach at the same time.

Youjin Choi (08:37): So when we look at different tools, we actually look into tools that are like, non-educational where it can actually help out in a different way, when it comes to different learning styles nowadays as well. So the learning styles are changing quickly.

Youjin Choi (08:51): So one of the really cool example we are actually looking into is the [Fandom of Idols 00:08:58], pop stars, where they're making different apps to communicate or be in contact with those pop stars as well. And trying to put that into education as a little different twist that we actually look at.

Youjin Choi (09:10): So I feel like there are... because people are so connected online, people are trying to connect in a way that we really didn't think that would actually happen in the education scene. So I feel like there will be a different communication method or trends or way that will come into it.

Youjin Choi (09:27): Also, the way of having the teachers to be a facilitator is a really big change. I feel like a lot of the times they were saying that teachers, educators have to be a facilitator. They have to learn how to coach and so on, but that wasn't really changing that fast before COVID. Teachers were just teachers, but I feel like nowadays a lot of the times that the role of the teachers are changing and the role of the students are changing. Not just inside K-12 or university setting, but also within the workforce setting as well.

Bonnie Day (09:59): Great. All right. Well, I would love to talk a little bit-
Predicting the Future and Inspire
Bonnie Day (10:03): All right. Well, I would love to talk a little bit about what inspires you. You are very inspiring to me, but what inspires you?

Youjin Choi (10:13): What inspires me? I think that one of the perks of being a founder is that you can actually choose the people that you want to work with. And creating that culture or environment you think that would able to motivate people is another perk as well. And actually working with my team members every single day really motivates me, because there's so much things that you can learn from each other. I think that what I learned through my experience is that you can never do everything yourself and you can never do it alone. I know that when a startup skyrockets, a lot of times a spotlight goes to the founders and trying to see what they have done. And obviously they do deserve it, but at the same time, I'm pretty sure that they wouldn't be able to achieve that without the team that they have today.

Youjin Choi (11:12): And I think working with my team members every single day, I get really motivated because they are in this. We are in this together to be the game changer of education. And them striving to do things better, or striving to come up with a better idea, or striving to make maybe a little change in the pitch deck of sales deck, and that will change enormously. And having that spirit together, I feel like I'm getting all of the motivations and inspiration that I need every day.

Bonnie Day (11:46): Well, I think the fact that you value your team so highly and support them so wholly, I think that is an incredibly wise decision. Obviously is paying off for you. In terms of inspiring others, I know you definitely do things to inspire your team, but do you reach out beyond your company to inspire other people?

Youjin Choi (12:09): Actually just yesterday night, I think at 10:00 PM, I had a call with this college student in Canada, which is very interested in starting her own company. And it took us all in. I feel like a lot of female students reach out to me because they don't really see a lot of female founders that they can reach out to, that are in the similar age as well. And I am from halfway around the world. I don't even know her. I mean, she's not even Korean, she's just a Canadian. She just reached out to me to get some understanding of how I started it. And I'm really grateful that my experience as a founder can really help students, help others out and kind of vision, they can actually see a person out there that has done something is very different from just reading a book or maybe hearing it from a different person.

Bonnie Day (13:13): It must be really exciting for you to have seen some of your dream actualized so quickly, I mean, here you are. 2017 wasn't that long ago, right? You were just in school and dreaming this and now, here you are right in the middle of it. I think, I mean, tell me if I'm wrong, but it sounds really fun.

Youjin Choi (13:37): I mean, I feel like you can't continue doing a startup unless you feel passionate about it, but at the same time it has to be exciting and fun too.

Bonnie Day (13:45): Yeah. I think that's a really good point. I think you have to be... It's like you have to have a certain set of skills, but you also have to have a certain kind of personality. There are some traits that you have to have, I think, to be successful and to deal with all of the challenges. What would you say those traits are in you that just make it something that you're built to do?

Youjin Choi (14:13): I really love the quote by Reed Hoffman. He said that startup is like jumping off a cliff and building a plane on the way down and hoping that a parachute work or hoping that you won't hit the ground. And I feel like that really sums up what a startup is. You have no idea what you're doing, but you're very excited and you're like, "Why don't we just jump off a cliff?" And you just start jumping. And on the way down you realize it's totally different. There's a lot of different emotion that hits you on your way down. And I feel like, generally I'm a very positive person. I love dreaming about that everything will turn out great. Just be having that positive energy, I think it really helped on our way down off of the cliff. Of reminding not just my co-founder, but reminding our team members that this is something that we can do.

Youjin Choi (15:10): I always tell them, "If not now, when? If not us, who?" I always remind them that we are the ones that have to take that challenge and we are the ones that are changing the way that we are learning and teaching. And if we stop here no one might do this. This is something that we really strongly believe that someone has to take the initiative and do, so we can really make our world a little bit a better place. So I think that really helped our team members, especially during COVID time. Because I love making little events that will help out my team members to really remember that we are one team and we are very connective. So having that positive energy. Also, really being attentive to people's needs, really being attentive to know that when is the right time to listen or to talk to, and maybe send a little gift or maybe just say, "Are you having a hard day?" Just having that and always reminding people to be more visionary, because that's something that you really need in a startup.

Bonnie Day (16:21): This is an area I want to talk about, because I think it is vital when you have a startup like yours, it is vital to create a certain type of culture that lifts your team and that encourages them, not only encourages them to be innovative, but then keeps the fire burning, because everybody starts to lag at some point. And so, I'd love to know what you think about your culture. What did you put into it? How did you conceive of it and how is it going?

Youjin Choi (16:58): Obviously if the business is doing really great, people are motivated. But the other thing that I really highly focus on is having that stability and trust within the company, because I really wanted our team members to be able to give honest, critical feedback, but also give positive feedbacks and have that trust and stability, psychological stability within the company. And I always wanted to encourage my team members to have three ways of communication. It's something that I always tell them when they first joined, to have a clear communication, open communication, and also over communicate with others, because people will not be able to understand you unless you would able to communicate. To be able to give them the whole scenario of what you're trying to communicate, because they don't have the enough information as you do. And to do that, I try to build it up very slowly because you can't build a trust in a day.

Youjin Choi (18:01): I really wanted to have that culture inside CLASSUM. When COVID hit, obviously communication became a really big thing. I actually built a little post box for everyone on the team members offline, where they would send little notes to each other. So I told them to write a thank you note during the week and gave them a little post and a candy, a lollipop for them to send out. And it's something that we do in Valentine's Day inside class when you're in elementary school. And I think at first people are very puzzled, like, what are you trying to do? And I just told them, "Hand out candies, hand out a little note in their post box for a week." And actually it worked out so well. During half of the week poem, people asked for more paper and we did that. And by end of the week, I told them to bring all their post box and to open up their box and try to see how many posts that they would have. And once they started counting and telling me how many they got, I actually took every single note into $10 bill and changed that and gave them in return and doubled it up because I told them this is what we are really thankful for as a team. To be able to compliment and to receive a compliment is something that is really important. And I really wanted to show them the weight of their words and exchange of a money, try to show them how important that is. And then after that I made a Slack channel called thank you. And people are sending compliments and thanking each other every single day and bringing that positive vibe and giving positive feedback. And because of that, people are very open-minded and giving critical feedback or feedback that maybe they would not want to hear necessarily, but they have the trust that the other person is giving them because they want them to grow and because it's really necessary and needed. So I think it's a really unique culture that we have in CLASSUM.
Motivate
Youjin Choi (20:02): I think it's a really unique culture that we have in CLASSUM.

Bonnie Day (20:03): It's fantastic. So it is a dream. You are living a dream. You thought it up, you envisioned it, it's happening. Is it as good as you thought? Better? How do you feel?

Youjin Choi (20:19):I mean, no, I'm not going to lie, it's very scary because as your team grows, there are so many people that is relying on you and you have to really think about that. The investors, your team, and their family, and they are making their living out of it. And when they join the team, you're actually selling your vision and your dream and how this would happen and what they can do. So I feel like there are a lot of weight on my shoulder where I have to really think about that.

Youjin Choi (20:55): So when I started it, we didn't want it to get investment straight away. We actually wanted to see that this has the potential of growing and this would actually sell and be sustainable. And then we received our first funding in December 2018. Because when we received that funding, we knew that there was no turning back. We have something that we have to be more responsible of other than ourselves, or maybe the team that we have. And so that's why we kind of waited until that point that we knew that there was no return.

Youjin Choi (21:36): And I always have to constantly remind myself that I am taking care of, not just the team or myself, but their family and so on and on and on. I always remind myself how humble I should be, how thankful or grateful I should be, also having that gratitude. And it's a professional environment, but also remind them that how much love that you can have for others and to really be thankful of all the luck that you might have, because I know that starting a startup doesn't... Just because you have the skills or attitude to it, doesn't mean that you can do it. You always need that little luck and help from other people. So you have to be always be grateful and be humble for what you're having.

Bonnie Day (22:27): When I talk to you, I feel like you were born to do what you're doing.

Youjin Choi (22:34): Thank you.

Bonnie Day (22:34): Do you feel like you came this way or do you feel like this is something that developed over your life?

Youjin Choi (22:42): I think that I was very curious. I was a curious child to just begin with. I mean, as cliche as it sound, I think my first experience of, not on entrepreneurship, I would normally say, but just having my first experience of knowing that I can sell something kind of changed the whole experience of my life viewpoint. So I know that almost every elementary school student in the States would experience going around the door for fundraisers to maybe sell chocolate bars or cookies and so on. And I had that experience when I was young too. And I think that was my first sales pitch. And I had no idea what I was doing because no one tells you. I went around my neighborhood and then I stopped by at the first door and I was like, "Should I ring the doorbell? Should I not?"

Youjin Choi (23:32): And I was just standing there for quite a long time because I didn't really know what I was doing. And then I was like, "Yeah, I'll just move to the second door." And then I went there and I rang the doorbell. And then for that one slight second, I was like, what should I say? And would he or she open the door? And I started doing that. But as soon as I sold my first candy bar, chocolate bar, I just knew that what I had to do. So starting from the third door, I would tell them the needs of it, how it tasted and why would they like it, and what's the benefit that will get out of it. And I started doing that and it was the excitement that people actually listened to you and they would actually understand and donate was an experience that really changed the perspective of what I could do.

Youjin Choi (24:21): And plus to that, I would build every day, very unnecessary gadgets when I was young. So I love playing with Lego and also having my father who was also an engineer, influenced me as well, but I would try to find more efficient way to do everyday things. For example, we are family of five. So I would help out my mom in the kitchen, and she would normally make pancakes or toast for Sunday morning. And I felt like there were faster ways to flip that. So I would just tie spatulas together to flip three pancakes at once, or create Lego dominoes so maybe I can turn off the light without having to walk from the bed because who wants to shut off the light when they're almost falling asleep? So I would do that. Having that combination of innate salesperson and also trying to build something, I think it showed who I am since I was a very young children.

Bonnie Day (25:25): And what about when you got toys? Did you use them or did you take them apart?

Youjin Choi (25:32): Yeah, I think my mom wasn't really happy with it. So my dad would buy me cars or some functioning toy and I always would have a screwdriver and unscrew everything and try to reassemble and assemble them back and try to see the mechanism behind it. I don't know why, but I think I was very interested on how it makes a toy move. So I would normally break them on the first or third day and ask my dad if he can do that for me.

Youjin Choi (26:03): And one thing that I really appreciate that my parents were, they never scold me or they would never tell me that what I was doing was wrong, but they would always teach me why this didn't work or why you have to do it in this certain way to make it work. And having the communication with your parents, I think as a child was really important.

Bonnie Day (26:24): Yeah. That sounds like the perfect environment to be curious and creative and to be supported in that. I'm curious, did your passion for education, did that come in childhood?

Youjin Choi (26:40): Yeah, most definitely. I think as I said, I was a happy child as well, very positive kid. And when I was eight years old, we moved to the States. And I had no idea what it was, I had had no idea what a plane was. When we moved there and from the U.S. where my perspective of life really changed as well. And back then, people did not know about Korea. There was no BTS, there was no Squid Game. People didn't even know where Korea existed off of the earth. And on top of that, I didn't speak in English at all. And I didn't even know my ABC. And on top of that again, I was the only person of color in my class, school other than my sister. So not knowing the language, being the only person of color and not knowing the culture, it was really tough.

Youjin Choi (27:38): And I remember going through racism or culture gap. One thing that really hit me that I was very different was on the first day of school, normally kids would have lunch boxes. And my mom made me kimbap. So it's like a roll, Korean roll. And when I opened it, I remember the reaction of every kid in front of me on my class, thinking that I'm actually eating warm or some sorts that a person should not eat. And I remember closing that and just crying throughout the whole lunchtime and throwing it away and thinking, "What just happened?" I remember so vividly how my parents were treated around the neighborhood as well. And I think that I knew I had a role as a child that I wanted to make this world a better place, even small things that I can do.

Youjin Choi (28:33): And growing up, I knew that I wanted to do that. And having that experience of taking that ESL classes and learning English and changing the perspective of how people looked at me because I just spoke English, was another shock that I had. And understanding the culture and be able to just go and be able to be treated as a different person just because you understand the culture is also very different. So I knew that this was something that I always wanted to do, and that really sums up into education.

Youjin Choi (29:05): And with CLASSUM, it's helping and bridging people to communicate and understand different people's style of learning because you can't really tell a student that they're a bad student or they don't know they're lacking just because they don't follow up with class or they have a bad grade. You never know what the potential behind someone is. And that's why CLASSUM's mission is to unleash the full potential of the individual people and try to understand where they're coming from and why they would want to learn or what they have in themselves. And I really wanted to bring that out and I'm really happy that now people understand what we are trying to do.

Bonnie Day (29:44): You've got all these things going on in the learning experience and the environment that make it so much more than a classroom. And I think that is what's so interesting hearing your story and then seeing your product and seeing that connection that you've made.
Humble Beginnings
Bonnie Day (30:06): Let's talk a little bit about your partnership with HP. That's relatively new. Right? What does that bring to CLASSUM that wasn't there before?

Youjin Choi (30:17): Our first encounter with HP was through the world's biggest EdTech competition, which is called GS Awards and thousands of applicants flow in, and we were really grateful to be able to participate in the HP special track, where HP would screen all the companies and be able to see what kind of partnership there could be in the future. To be able to become the first place in that special track, really helped us to get that significant understanding from other companies or other parts within their tech that we are HP approved, understand that what we are doing really is different and what we are doing is really special and what differentiates us with thousands and millions of different EdTech companies out there. So really helped for people to not question us and see that what we are doing maybe isn't really different from others, but with having that people would see, "Why is HP interested in your company? What is that makes you different?" So brand of that curiosity into different and within inside the field really helped us a lot to gain that awareness.

Bonnie Day (31:49): Yeah. I'm sure it's a big stamp on your passport and I'm sure it's wonderful to have a partner with that much experience too.

Youjin Choi (31:59): So I think the changes within the EdTech space is that people are partnering up with different companies because not one company can do everything. I think back in the days, people thought that one company could do everything. So they would build a huge platform where everyone has to just use that. But nowadays, since technology is changing so much, people are trying to build that educational hub where people would help each other and bring that dream to life by helping. And I think with HP, that is also another thing that we are experiencing as well. Because there is so much help that we can receive from them. And I think that we can also bring new ideas and creativeness that Millennials or Gen Zs can actually bring inside traditional corporate as well.

Bonnie Day (32:52): So let's talk a little bit about... Here you are and you've pretty much made everything happen that you wanted to happen so far. What's the dream now? What's next?

Youjin Choi (33:06): Oh, there's actually so much things that I want to do. Obviously there are a year goal, three year goal, five year goals that we set every single year. But I think as an ultimate goal that I mentioned, our mission is to unleash the full potential. And I think there are various ways that I can do that, especially with technology or with not, there are a lot of different ways that I can do that. And the ultimate goal, I really wish that CLASSUM is not just a tool or a platform that is used by certain institution, but as a whole, I've wanted it to be a massive global internet online schools that people can share their ideas, come in and learn from each other and be able to... Because there's always room to learn and there's always room to give as well. So I feel like that's something that I would like it to happen in the long run. So that's, that's one of the goals that I have.

Bonnie Day (34:11): I love it. I would love to go to that school. What will I learn? All right. So let me just wrap this up with, if you were to teleport into the bedroom of your eight year old self, when you moved to the US and you were struggling at school and you didn't speak English and you were thrown into class, what would you whisper in your ear? What would you tell yourself at that moment in time?

Youjin Choi (34:45): I never really thought about it, but I think I would say always be yourself because I think that even though I didn't really change myself to fit in, I always was cautious about my actions or my worries or what I was doing, because I always try to make sure that I was like my friends. But I think that if I could tell myself like to be... What you're doing is just fine, be yourself. And you turned out great. Yeah. I think I would love to tell myself that.

Bonnie Day (35:22): Yeah. I think I would tell her it's all going to work out. You're doing good. All right. So if you don't mind wrap up with some fun rapid questions. Tell me what your favorite holiday is.

Youjin Choi (35:40): Oh, Ooh. My favorite holidays actually Christmas. I love that warm coziness that just Christmas can give you. Also, one of my love language is giving gifts and I love giving gifts. So yeah, it's a time that I can actually express myself without coming off as weird. So yeah. I love events and decorating and what can you ask more for than Christmas?

Bonnie Day (36:10): Are you one of those people that does Christmas for a month?

Youjin Choi (36:14): Very much. Actually I should take it off. It's past February, but I still didn't take off all the lights in my office because I just love turning it on at night.

Bonnie Day (36:28): Okay. In three words or less innovation is-

Youjin Choi (36:33): Change without knowing. Bonnie Day (36:36): If you could have dinner with anyone, living, dead, just sit down at a table and chat. Who would it be?

Youjin Choi (36:44): Oh my God. Realistically, my parents, because I haven't had time to eat with them for quite a while. That's the reality actually. I barely see them. I go out the door at 8:00 or something and then I come back at maybe 2:00, 3:00 in the morning, so I rarely see them. So I haven't had time to eat with them for a very long time. Yeah.

Bonnie Day (37:12): Besides being an awesome founder, is there anything else that you feel like you're really good at?

Youjin Choi (37:19): I'm a really good cook. I love making food, cooking, baking everything. And I especially enjoy other people enjoying the table together. But I feel like cooking is another science. I love not having the recipe and just cook off, like opening the refrigerator and, or learn a different style of cooking.

Bonnie Day (37:43): And do you deconstruct meals?

Youjin Choi (37:47): When I go to a restaurant and then start eating, I always try to see what kind of ingredients in there, what they have done differently.

Bonnie Day (37:55): Okay. If you had to describe yourself in one word, what would it be?

Youjin Choi (37:59): Positive?

Bonnie Day (38:01): I'd agree with that. If other people had to describe you in one word...

Youjin Choi (38:07): I think who you ask might be different, but I think fun to be with, easygoing.

Bonnie Day (38:16): Yes, you are easygoing and you are fun to be with. All right. Last one. If your life wore a T-shirt, we put it on you, what would it say?

Youjin Choi (38:29): Follow your dream.

Bonnie Day (38:31): Very nice. And on the back I would put airline mechanic.

Youjin Choi (38:40): So true. So true.

Bonnie Day (38:42): Oh Youjin, thank you so much for doing this. It's just fantastic to talk to you. You are very, very inspiring and I wish you so much luck with what you're doing. I can't wait to see what happens next.

Youjin Choi (38:55): Thank you so much for the time and the opportunity, I had a blast as well.

Bonnie Day (39:00): Oh, you're fantastic. Thank you.

Youjin Choi (39:03): Thank you so much.

Bonnie Day (39:10): Thank you for joining us for this episode of reinventing the future by HP tech, the ventures, a very big thanks to Youjin Choi, co-founder and CEO of CLASSUM and HP EdTech Ventures Portfolio Company for sharing her inspiring innovation story with us. Join us next time for more inspiration from startup founders and entrepreneurs, whose companies are making life better for everyone everywhere. In the meantime, remember we all have the power to shape the future. What future will you create? If you enjoyed this episode of reinventing the future, please subscribe wherever you listen to podcasts and leave us a review.